Produkter
R-IN32M3 Module
Classification:
Product name:
R-IN32M3 Module
---
Shortdescription:
Renesas R-IN32M3 dual port Industrial Ethernet Module
---
Product types:
Enabling Technology
---
Technology & Profiles:
PROFINET
---
Company:

Renesas Electronics Europe GmbH
Illustration: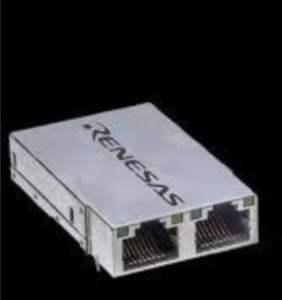 Product description:
The R-IN32M3 Module is a ready to use, pre-certified (with example application) dual port Ethernet module for PROFINET-IO, including an embedded 2-port Ethernet switch.
In the R-IN32M3Module a Renesas microcontroller is integrated, running a PROFINET–IO stack (other industrial Ethernet communication protocols available). With a well-documented generic Application Programming Interface, the protocol stack can be simply accessed from an application processor. The SPI of the R-IN32M3 Module is intended to interface the module to the external application processor.
The external application processor has full control of the PROFINET–IO stack running on the module CPU without interfering the modules real-time communication or wasting the CPU performance on the host processor.
The PROFINET–IO protocol stack implementation is complying with the latest specification releases. An extensive tool chain covering evaluation boards (module and application processor), API source code and host application examples including extensive documentation makes the integration into your target application environment easy.