Produkter
IND500x Intrinsic Safe Weight Indicator for Hazardous Areas
Classification:
Product name:
IND500x Intrinsic Safe Weight Indicator for Hazardous Areas
---
Order number:
Configured Product
---
Shortdescription:
Intrinsic Safe Weight Indicator for use with Strain Gauge Sensors and Scales in Hazardous Areas
---
Product types:
other PROFINET Device
---
Technology & Profiles:
PROFINET, PROFIBUS
---
Encoder class(es):
Class 3
---
Company: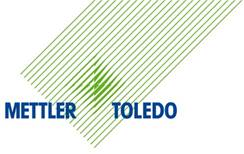 Mettler Toledo GmbH
Im Hackacker 15
CH-8902 Urdorf
Switzerland

Simone Budinsky
Tel +41 44 729 62 11
https://www.mt.com
Illustration: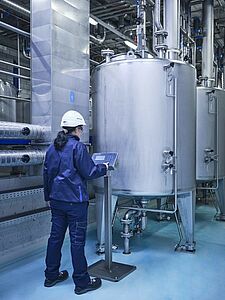 Product description:
IND500x is vailable and supported globally, the METTLER TOLEDO IND500x industrial weighing indicator provides flexibility and precision for automated weighing processes in ATEX Zones 1, 21 and NFPA Division1 hazardous areas. IND500x provides PROFINET connectivity, digital I/O and 4-20mA for control of applications such as filling, dosing or formulation. The IND500x uses the Standard Automation Interface™ (SAI) for easy and fast integration to your Siemens S7 system just like other METTLER TOLEDO products, such as WMF, ACT350 and IND360. IND500x offers weight, control zero and condition monitoring supported by a GSDML and a function block is available. IND500x comes complete with a filling application (Q4 2023) and is weights and measures approved in all major geographies.
❖Globally compliant for worldwide standardization
❖ Electrostatic-discharge-protected keypad with large buttons and tactile feedback to enable safe and easy operation
❖ High-resolution graphic display to reduce operator fatigue and human error
❖ Flexible communication options for easy integration with PLC or DCS to enhance process management
❖ Connectivity to all SICSPro, IDNET and analog scale bases to cover wide range of customer requirements
❖ Optional built-in application controls to reduce material waste and rework in filling* or formulation processes
❖ Direct replacement for METTLER TOLEDO IND560x