Produkter
SPC Ultra Compact Smart Weight Sensor 10 & 20g capacity with 0.01mg readability
Classification:
Product name:
SPC Ultra Compact Smart Weight Sensor 10 & 20g capacity with 0.01mg readability
---
Order number:
SPC115, SPC215, SPC214
---
Shortdescription:
SPC Ultra Compact High Precision Smart Sensor with PROFINET and PoE
---
Product types:
other PROFINET Device
---
Technology & Profiles:
PROFINET
---
Company: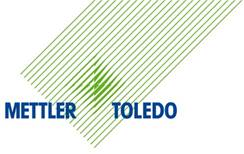 Mettler Toledo GmbH
Illustration: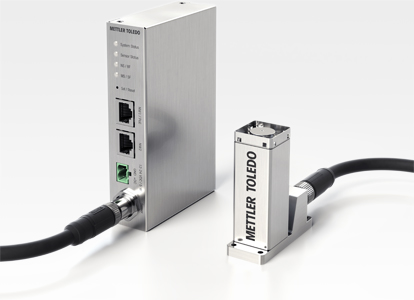 Product description:
METTLER TOLEDO's SPC is the world's, smallest high precision EMFR (ElectroMagnetic Force Restoration) smart sensor
Extreme high-resolution (10g and 20g capacities and 0.01mg readability) and excellent repeatability. This module is so small that the electronics package is placed separately in a DIN module connected by a robust industrial cable that has everything on-board. SPC replaces METTLER TOLEDO's innovative WMC with 1 to 1 compatibility (excluding serial interfaces), but with a much smaller, more efficient electronics package and focus on PROFINET and Ethernet TCP/IP (PC and Server connection).
Flexibility
SPC modules are ideal for weighing different-sized containers used alone or in arrays for significantly enhanced productivity. Units are protected to IP44 (during weighing) IP65 (cleaning).
Quick Integration
SPC's 25mm (1 inch) width allows integration where space is limited to significantly enhance productivity where multiple vials, ampoules, syringes, pipettes, tablets, or capsules are weighed simultaneously and in parallel within a fraction of a second.
PROFINET, PROFINET PoE and Ethernet/TCP/IP with Condition Monitoring
Quick connectivity via Ethernet TCP/IP, or PROFINET (with, or without, PoE) with many control possibilities such as filter adjustment, maintenance overview via an internal web interface. SPC supports easy connectivity with sample code (function block) for Cyclic (implicit) and Acyclic (Explicit) communication.
High Speed and NAMUR NE107 Alarming (Red)
Simultaneous cyclical update rate of 92 and 366Hz allows you to see both weight paths as well as critical condition monitoring: heartbeat, data ok, & synchronization, with meaningful Smart5™ (NAMUR NE107) alarms. High precision weight data is presented in signed real numbers (32-bit floating point) over METTLER TOLEDO's unique Standard Automation Interface (SAI).
Media Ring Profile
PC supports Media Ring Profile (MRP) to facilitate ring networks that simplify installation and save PROFINET switch ports.
Power
24VDC
Clean Design
Once assembled, stainless steel housing and FDA-compliant sealing with optional IP65 wash-down protection eliminate the need to disassemble the weigh module for cleaning, further enhancing uptime.
PROFINET Certified
PROFINET Certification passed (April_2022), Certificate Pending
More Information including GSDML and Engineering Notes
www.mt.com/us/en/home/library/datasheets/industrial-scales/spc-downloads.html.