Produkter
VR1X-PN
Classification:
Product types:
Valves & Actuator
---
Technology & Profiles:
PROFINET
---
Company: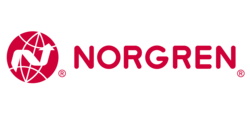 Norgren Manufacturing Co., Ltd.
Illustration:
Product description:
Flexibility and modularity have reached new levels with the Norgren VR Valve Island range.
A simple plug-in, sub-base style design allows for valves to be easily exchanged for easy installation and maintenance. Expanding the size and functionality of your Valve Island to match the changing demands of your application is a simple "plug-and-play" experience.
Available in two body sizes – 10mm and 15mm, the VR10/15 series can be used across a broad range of Industrial Automation markets, from food & beverage, packaging, labelling, textiles, glass production, metal production and paper and print.
Two M12 connectors (4-pin socket, D-coded) for PROFINET I/O connection and one M12 connector (5-pin plug, A-coded) for power supply.
Benefits:
· Two valve sizes (VR10: 270 l/min, VR15: 590 l/min)
· Simple module assembly and installation dimensions
· Variable pressure zones
· Up to 24 valves (24 coils) in one valve system
· Protection class IP65
· Conformance Class C (IRT communication supported).
· MRP (Media Redundancy protocol) function supported.
· Galvanically isolated power supplies.
· Large diagnostic and status LEDs
· Online configurator